CAE Reading Part 1
This page teaches you a technique to pass the C1 Advanced: CAE Reading part 1. You will also learn how to use this technique with real CAE Reading test sample papers. You will then complete these CAE practice tests for homework.
Extra CAE Reading tip:
Extra CAE Use of English tip:
Sorry, these tips are available for Gold members only. 
If you learn my technique and repeat it over and over before the exam, you will prepare yourself in a very effective way. You may need to watch the same video a few times and practise using it before you remember it!
Remember this part of the exam used to be in the 'CAE Use of English' paper, but it is now classified as part of the 'Reading' paper.
CAE Reading part 1 tip: sorry, these tips are available for Gold members only. 

Sample Paper 4 – page 2
Sample Paper 4 Answer Key – page 18
CAE Coursebook
Book Lessons
CAE Reading Part 1 Practice
It's time to practise using the technique you learnt above.
I explain everything in this video…
Write the dictation down here.
Here is the empty passage and the options for you: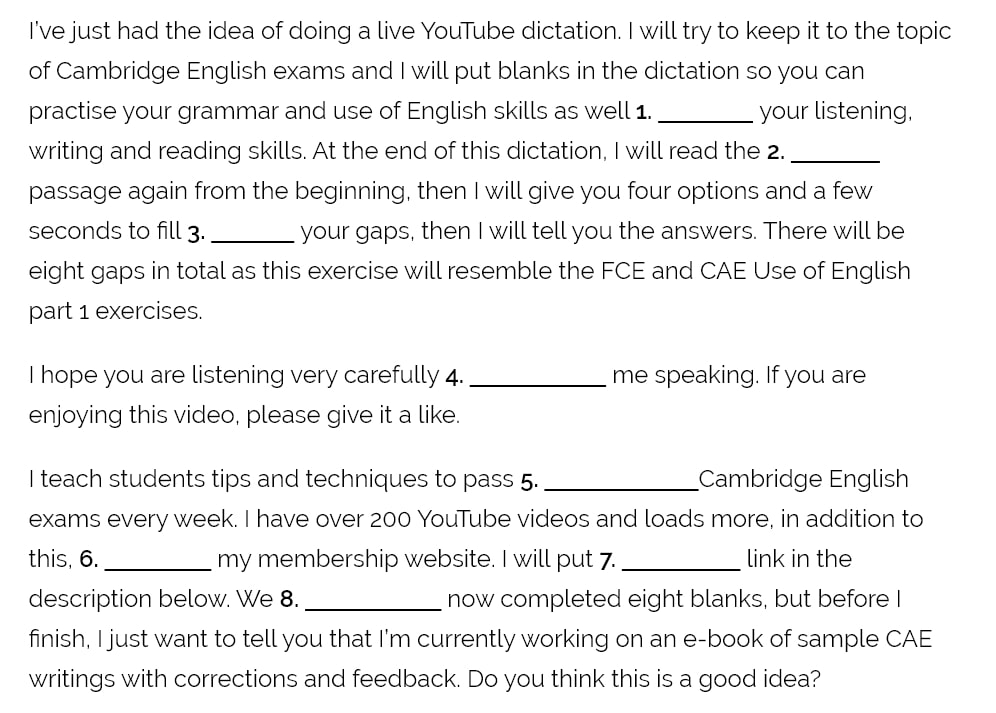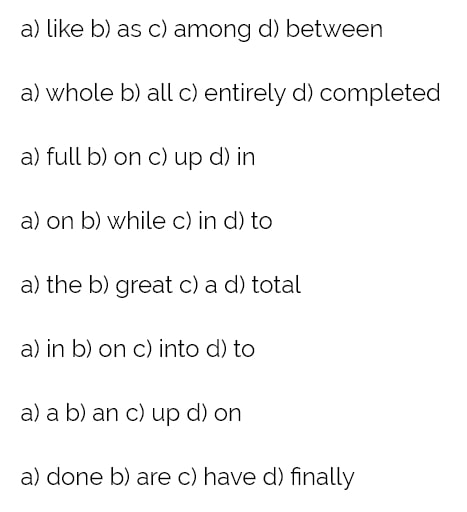 CAE Reading Part 1 Answers
You can see the completed passage with the answers in the picture below: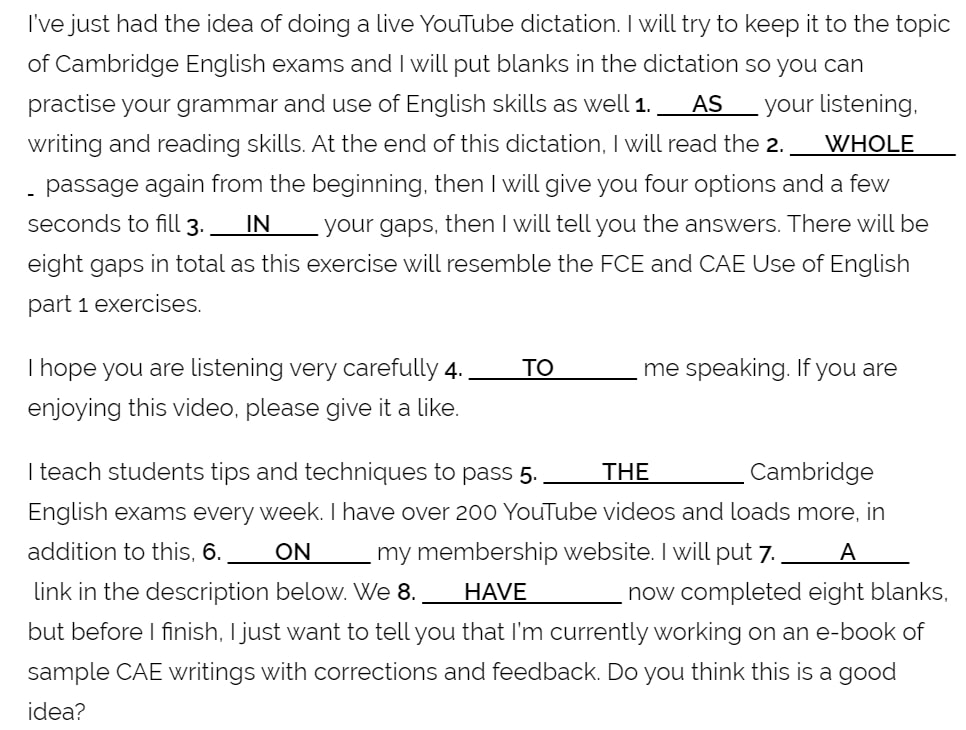 Explanations
This next video explains why the answers are correct: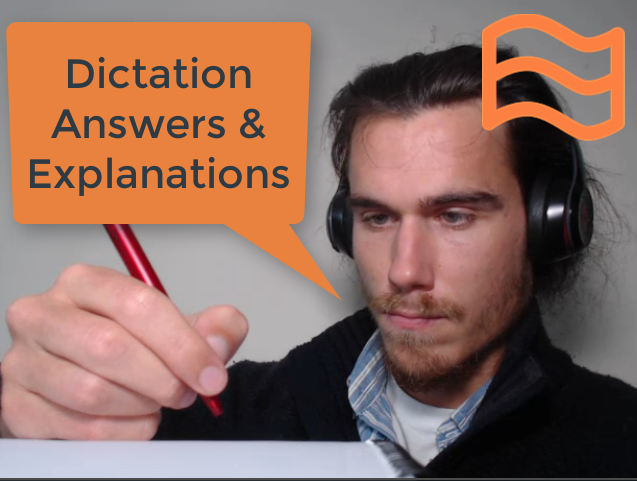 CAE Reading Part 1 – More Revision
Learn the C1 Advanced Reading and Use of English Part 1 format and technique while at the same time practising a CAE Listening part 1 exercise.
You may have already watched the video below if you went through the CAE course pages before this one.
Answer the following questions: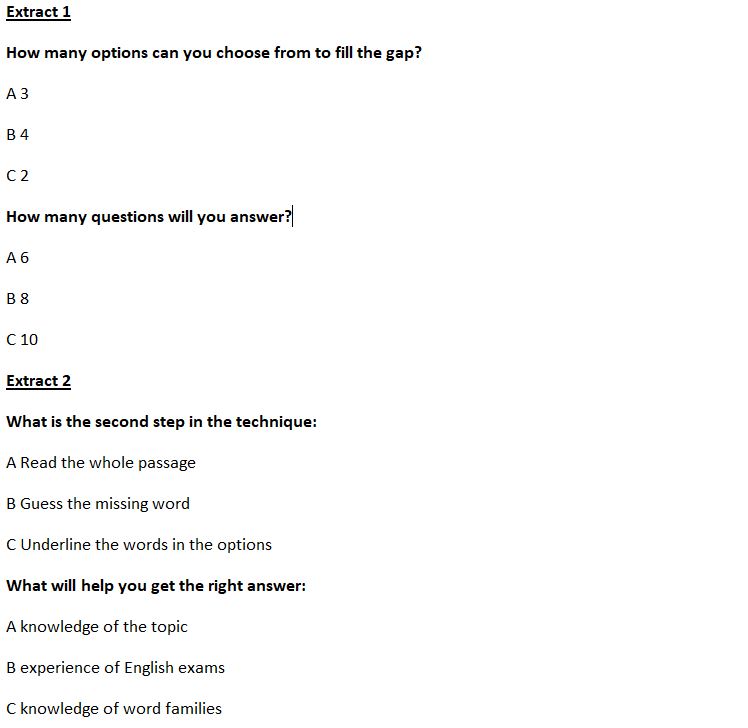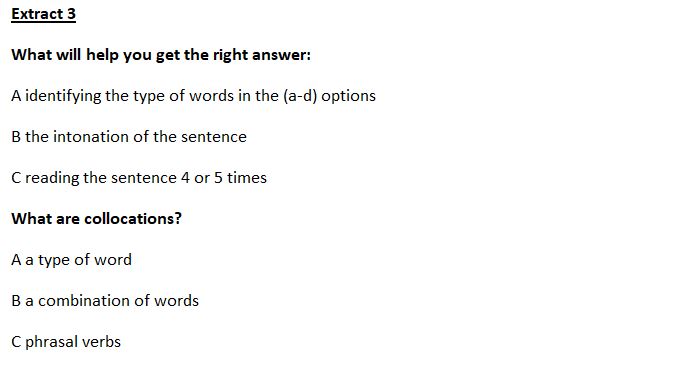 Answers

Did you enjoy this page?