Start my short and long CAE courses ✓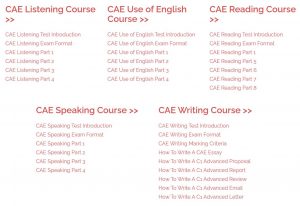 More restricted CAE content ✓

C1 Advanced: CAE e-book ✓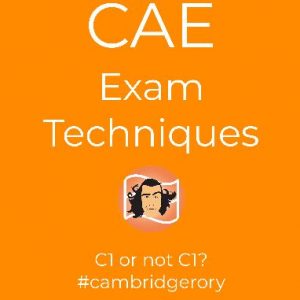 Email newsletter with special offers for Taster members etc. ✓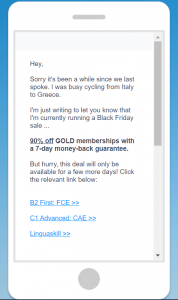 Everything from 'Taster' level and ...
All my CAE website resources ✓
Special offers for Gold members ✓
Access to my exclusive Facebook groups ✓
7-day money-back guarantee ✓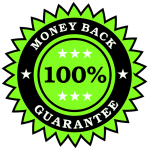 What Students Say:
"Hi Rory,
Good to hear from you.
First of all I'd like to thank you for being out there and help people to learn English language by providing world class learning materials as well as your unmatched insides to the Cambridge English qualifications." Marco.
"I paid for the membership and got access to the videos and extra resources. I particularly liked the way everything is structured and organized, it's really easy to navigate. I'm sure my students will benefit a lot from your fantastic tips and techniques. There's lots of stuff exams-wise on the net, but I consider your tips to be the most practical and effective. Thank you very much for the great work you've been doing in order to help people from all over the world to pass the exams successfully." Kate.
Gold Member Exam Score 2021:
The student passed with a C2 level...could you be next?