Use of English Word Formation | Dictation Practice
On this page you will find a Use of English word formation exercise. Before you complete the exercise, I suggest writing down the dictation which the exercise is from. This will help you in a number of ways. Firstly, the dictation is based on tips and tricks for passing part 2 of the FCE and CAE Speaking papers, so having a note of these could be really useful. Secondly, dictation is simply a fantastic way to improve your language skills. If you want to find out more about why dictations are so beneficial, I suggest taking a look at my dictation playlist on YouTube. The first video explains their benefits.
Check out the YouTube dictation playlist >>
Use of English Word Formation Dictation
Are you ready to practice the word formation section of the exam while at the same time doing a dictation exercise?
If so, watch the video below and complete the appropriate sections on my online dictation template.
Watch the video below:
English word families and sentence structures
Dictation Passage
Dictation Mistake
Did you notice any mistakes in the dictation?
There was 1 mistake in the dictation above.
If you found it, write a 'comment' below telling me what it is…
Completed Dictation With Answers
Word Formation Dictation Answers & Explanations
In the video below you will see why the answers for 'dictation episode 6' above are correct.
Unfortunately the video is for paid members only, so you have to register here or log in here to watch it.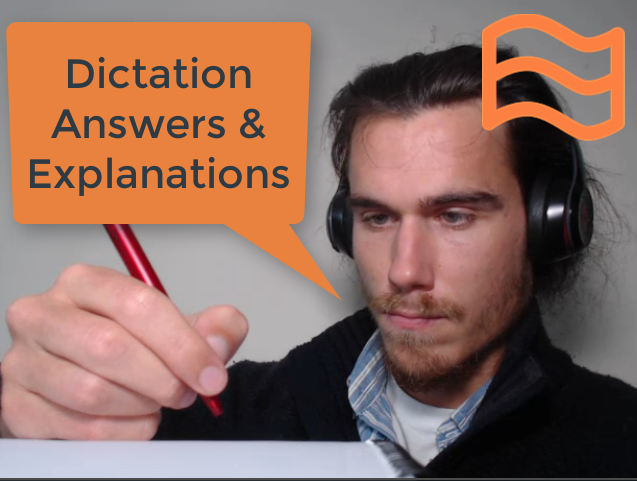 ---