FCE Writing Marking Criteria
If you want to get top marks in the FCE writing test, you should understand how the FCE writing marking criteria. How do examiners mark your work?
Knowing what the examiners look for will help you to know how to tick their boxes, so watch the video below and find out:
If you want to help more students find my work, please subscribe to my youtube channel!
If you have any questions, you can write a comment at the bottom of these pages.
Below is a written summary of the marking criteria:
This summary is only available to Gold FCE members. Register/upgrade here >>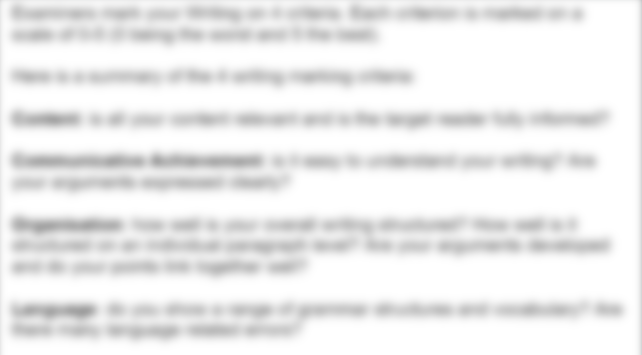 Did you enjoy this page?