FCE Listening Part 4
Do you wanna know how to pass FCE Listening Part 4?
'wanna' is informal English. Don't use it in the exam, I just wanted to quote the Arctic Monkeys:
Anyway, if you want to pass part 4 of the FCE listening paper, watch this video…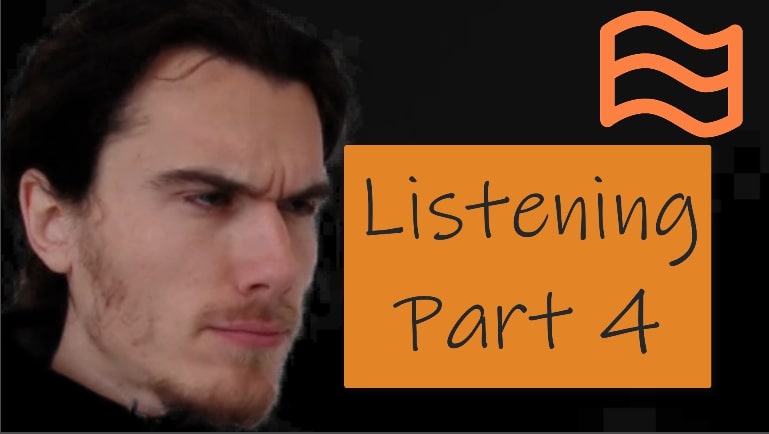 Hi, the video above is available for paid members only. In order to see this video, please register for paid membership here >>
FCE Listening Part 4 Tips
This is what I believe is the best technique to follow for this part of the exam:
1. Ignoring the a,b,c options, read all the questions and underline the key words.
2. The first time you listen, avoid 'distractors' (words deliberately trying to make you choose the wrong answer) by covering the a,b,c options. DO NOT LOOK AT THEM.
3. Decide what you think is the answer during the first time you listen. STILL DO NOT LOOK AT THE OPTIONS.
4. Before the recording begins the second time. Look at the a,b,c options and see if one answer matches what you've written.
5. Confirm your answer the second time you listen.
Remember you can watch me using this technique with real practice examples from sample papers in the video above.
Contribute
If you are a member, you can add any thoughts or ask me questions in the comments section at the bottom of this page. Depending on your membership level, you can also speak to other students in my social groups. Check out different membership levels here >>