FCE Reading Part 7
FCE Reading Part 7 – Multiple Matching is another tricky part of the exam for many students. However, with the right technique I think it can be a simple way to increase your overall marks in the exam.
After finishing this page, you may find that this is the quickest part of the Reading test for you.
FCE Reading Tip:
FCE Speaking Tip:
These are available for paid members only. Register or upgrade to higher-level membership today >>
Do you have a pen and paper or notebook open?
Are you ready to write down the main technique points from my FCE Reading Part 7 video below?
Okay, let's watch…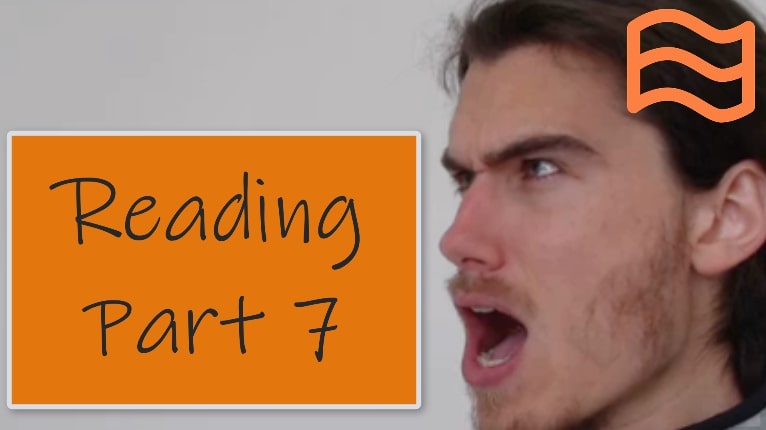 If you can't watch the video above, you'll need to register or upgrade to paid membership here >>
FCE Reading Part 7 Technique
This is the technique I teach my students to successfully pass this part of the exam:
1. Read the questions and underline the most important words.
2. Quickly skim read all the passages and write 1 or 2 relevant words next to each.
3. Read section A in more detail.
4. Read the questions again.
5. Write 'A' next to all the questions you think it answers.
6. Repeat steps 3, 4 and 5 for each section.
7. If you're stuck between 2 answers. Read the relevant passages again if you have time and/or make a decision. It is better to write something rather than nothing!
Watch me using this technique with a sample exam paper in the video above.
You can practice more part 7 on this website.
The comments section below is a place where teachers and students can come to learn and share resources, tips, advice and strategies for part 7 of the B2 First (FCE) Reading paper.