FCE Reading Part 1
Here is an FCE Reading Part 1 exercise.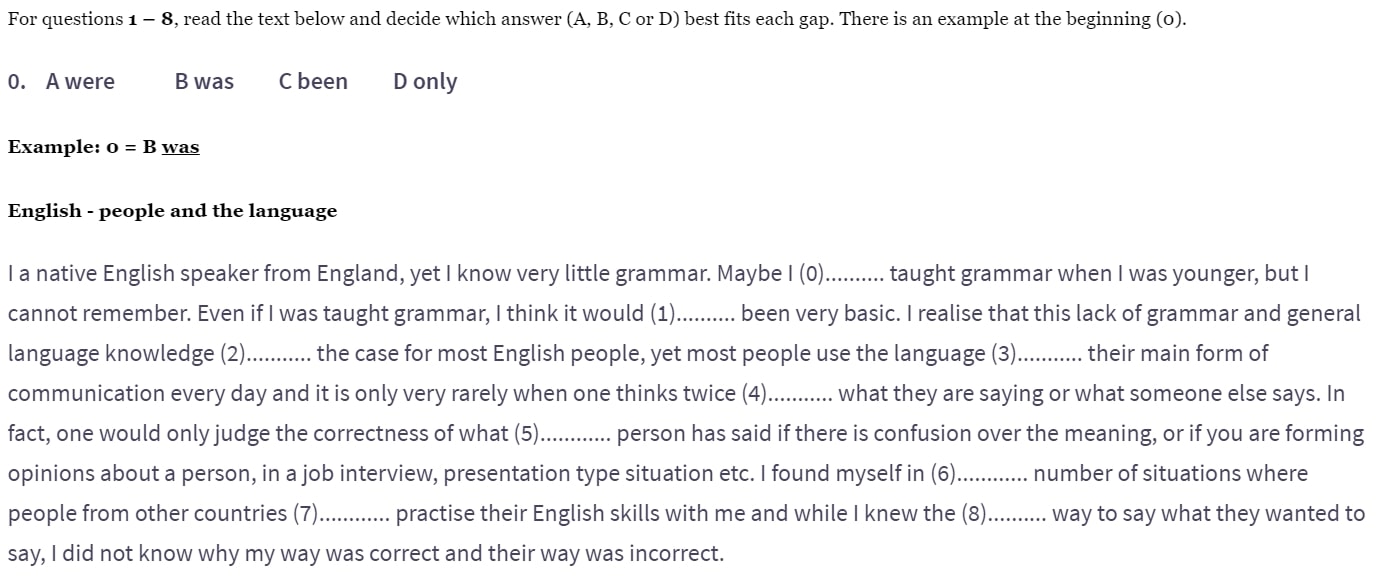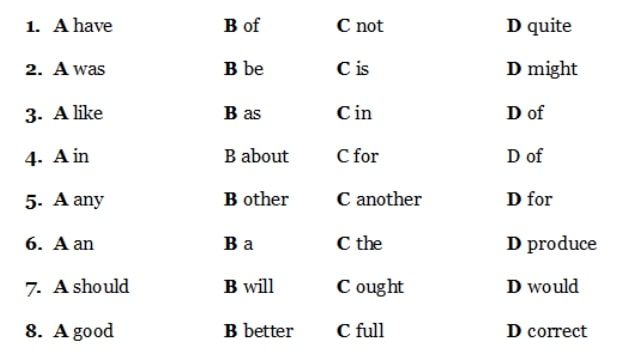 If you want to learn a technique to pass this part of the FCE exam, I recommend watching the video below.
IMPORTANT: The Reading and Use of English sections are combined into one exam paper. According to Cambridge, part 1 of this paper is classified as 'Reading'. This classification changed recently, which is why the title of the video below is 'Use of English Part 1'. So, don't worry, this is the correct video and it is the same as 'Reading Part 1'.
FCE Reading Part 1 Technique
The video below is for higher-level FCE members only, please register/upgrade here or log in to watch.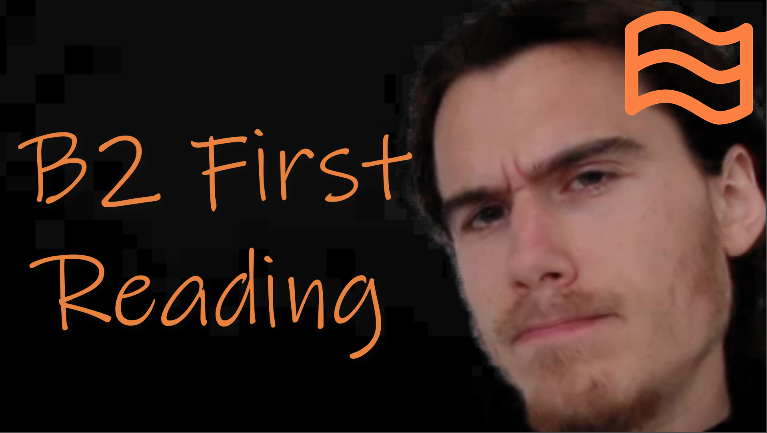 Here are the answers to the questions in the video above:
1 = A – have
2 = C – is
3 B – as
4 = B – about
5 = C – another
6 = B – a
7 = D – would
8 = D – correct
FCE Reading Part 1 Practice
Would you like to do another Reading part 1 exercise?
Great, the next exercise will be really useful for you because it involves a dictation practice. Dictation helps your English improve in many different ways and so following the video below closely will increase your chances of exam success:
Here is the dictation writing worksheet.
Improve your knowledge of English sentence structures and word families.
Here is another website where you can do more part 1 practice exercises.
Here is the passage from the video above. You can check your writing to see if you made any mistakes: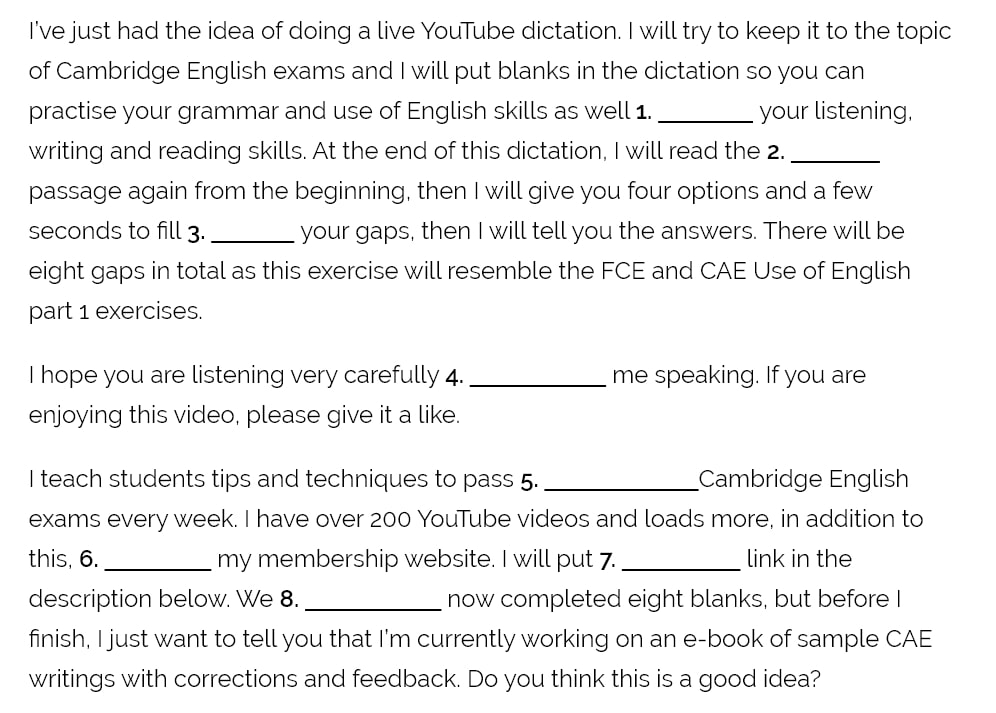 Here are the options you can use to complete the passage above: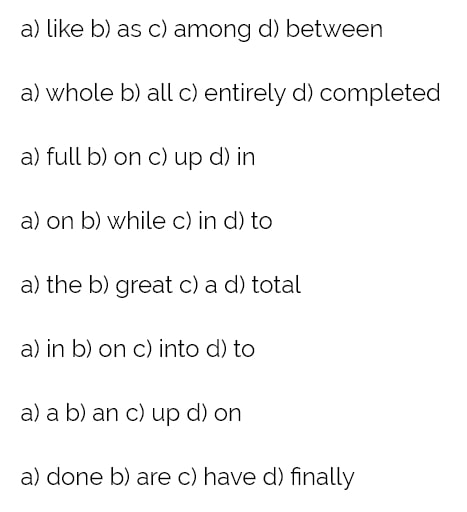 Dictation Answers
Here are the answers to the Reading part 1 dictation exercise above: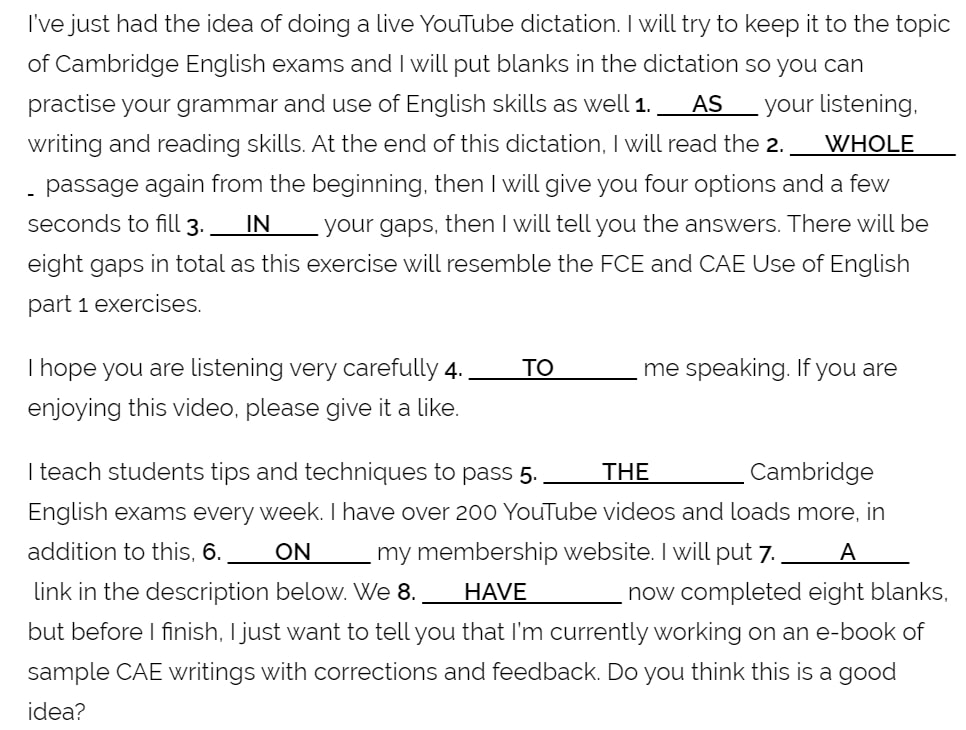 Would you like to understand why these are the correct answers?
I explain the answers in this video: