CAE Use of English Part 4
Did you know I have a CAE Use of English Part 4 Key Word Transformations book?
the funk soul brother…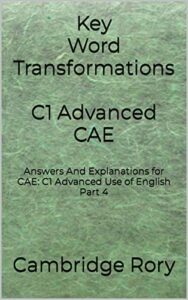 The C1 Advanced (CAE) Use of English part 4 is one part of the exam which students particularly struggle with.
Part 4 of the Use of English paper requires you to write from 3 to 6 words in order to appropriately complete a sentence. You read an example sentence. You are then given a sentence with some information missing and one word which you need to use. Use the word given with your own words to complete the missing information. At the end, your completed sentence should have the same meaning as the example sentence. The word they give you should help you decide which other words you need to write. There are 6 of these sentences to complete in part 4.
CAE Use of English Part 4 – Format Revision
Let's revise our knowledge of this format now, while simultaneously practising another part of the exam:
You'll need to upgrade to Gold membership to watch the video below. Upgrade here to watch it >>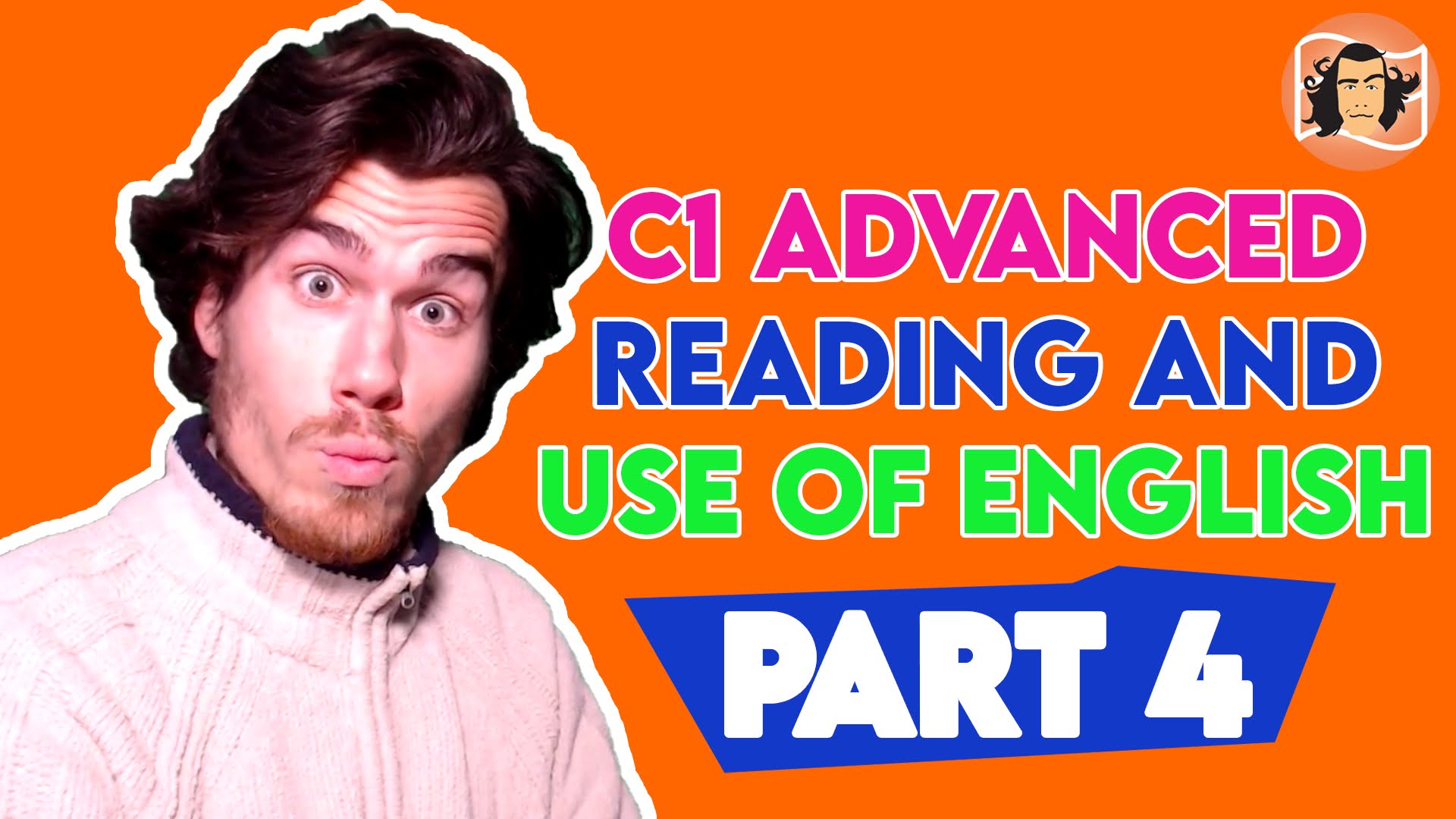 Here is the page I talk about in the video above: CAE Exam page >>
You can write down the dictation using this online dictation template >>
The audios from this series have come from my 'C1 or not C1?' audiobook >>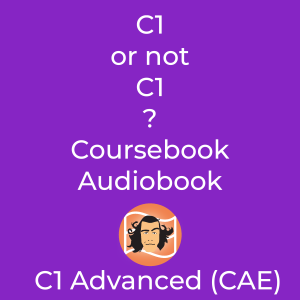 CAE Use of English Part 4 – Technique
Here are a few different techniques that you can try for part 4 of the Use of English paper. The third technique is what I think is the perfect method for tackling these tricky questions.
CAE Use of English Part 4 – The Perfect Technique
The video above showed you 3 different methods for passing part 4 of the Use of English paper. I will summarise the third technique for you now:
1. REVISE COLLOCATIONS, EXPRESSIONS AND PHRASAL VERBS BEFORE THE EXAM.
2. READ BOTH SENTENCES.
3. CROSS OUT DUPLICATE INFORMATION.
4. IDENTIFY WHAT TYPE OF WORD THEY GIVE YOU.
5. IS THIS WORD USED IN ANY COMMON COLLOCATIONS/EXPRESSIONS/PHRASAL VERBS?
6. CAN YOU USE THE REMAINING INFORMATION TO COMPLETE THE GAP?
7. IF YOU'RE STRUGGLING, ASK YOURSELF A QUESTION USING THE INFORMATION YOU HAVE.
8. CAN YOU CROSS OUT THE REMAINING INFORMATION?
9. IS THE OVERALL MEANING CORRECT?
CAE Use of English Part 4 Practice
Let's practise using the perfect method with some example questions…
Homework Answers:
1. The books did NOT COST AS MUCH AS I had expected.
2. My sister always DID HER HOMEWORK BEFORE WATCHING television.
3. We seem to HAVE RUN OUT OF bread.
More CAE Use of English Part 4 Questions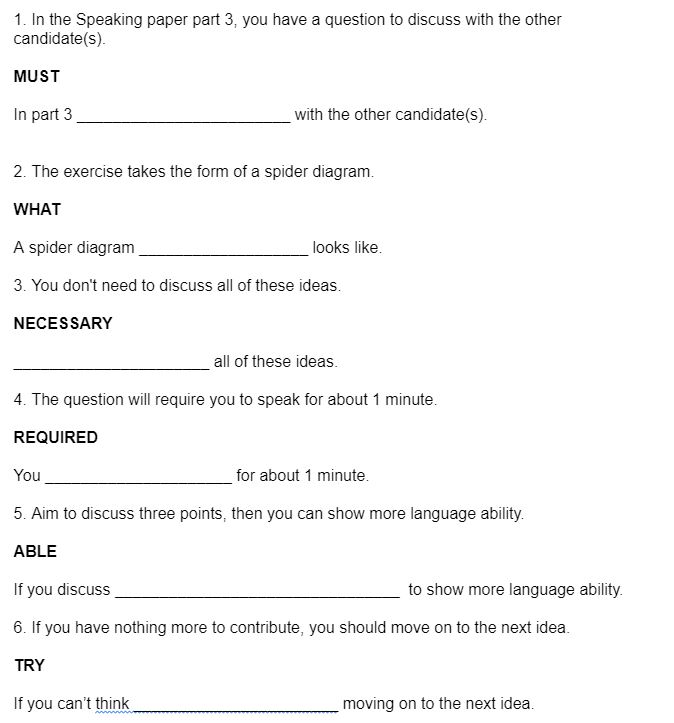 Answers
In part 3 ___

YOU MUST DISCUSS A QUESTION

__ with the other candidate(s).
A spider diagram ___

IS WHAT THE EXERCISE

________________ looks like.
_

IT IS NOT NECESSARY TO DISCUSS_

all of these ideas.
You __

WILL BE REQUIRED TO SPEAK

______ for about 1 minute.
If you discuss ____

THREE POINTS, YOU WILL BE ABLE

_____ to show more language ability.
6. If you can't think ___OF ANYTHING     MORE/ELSE     TO CONTRIBUTE, TRY_____ moving on to the next idea.
Key Word Transformation Course (Updated Technique + 33 Key Word Transformation Videos with explanations and answers)
Sorry, this is a paid course, you can buy it here, or gain access by becoming a Gold member >>
227 more Key Word Transformation Questions: Sorry, these 227 questions and answers are restricted for Gold members only >>
CAE: C1 Advanced Use of English Part 4 Membership
I created a C1 Advanced Facebook and some Telegram groups where members, students and teachers can come and add advice, resources and tips for part 4 of the CAE Use of English paper.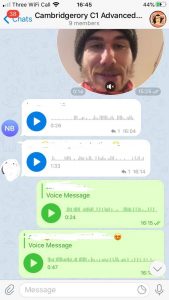 REMEMBER, you need to sign up for Gold membership before you can join this group. If you sign up now you will also get a free e-book, access to free sample papers + over 100 CAE video tutorials.
So, what are you waiting for?

If you know some other really good resources for this part of the exam, please write a comment below or if you are a Gold member of this site, you can write a comment in our Facebook group. Let's help each other pass the CAE exam with flying colours!
---