CAE Use of English Part 2
Hey guys, this is a place where we can find the best resources on the internet for preparing part 2 of the C1 Advanced: CAE Use of English paper. If you want to add anything to this page, remember you can write a comment at the bottom!
CAE Use of English Part 2 Format
Similar to part 1 of the 'Use of English' section, you have one passage with 8 blanks to fill. 'Blank' is a synonym of 'gap'. I talk about these words a lot in my work, especially in my dictation videos. Anyway, the difference is in part 2, you do not have any options to choose from. You need to think of a word to fill the gap.
Let's revise this format again and start learning some techniques to pass this tricky part of the exam by watching the video below…
Sample Paper 4
Sample Paper 4 Answer Key – Page 18
English Word Families And Sentence Structures
C1 Advanced Coursebooks
CAE Use of English Part 2 Technique
Here is a quick summary of the technique we learnt in the video above:
1. In 30 seconds, read the whole passage to get an understanding of the text.
2. Locate the first gap.
3. Read the whole sentence and use the meaning to guess the missing word.
4. What type of word do you need in the gap? Use your knowledge of word formations and sentence structures to identify the words before and after!
5. Is it a preposition, a verb, a relative pronoun?
CAE Use of English Part 2 Practice
Okay, so hopefully you've got that technique in your head. However, knowing the technique and using the technique are two different things. You need to be able to use it effectively in the exam and the best way to do that is through practice exercises.
CAE Tip:
CAE Tip 2:
Sorry, the tips above are only available to paid CAE members.
Here is a copy of the passage without the answers: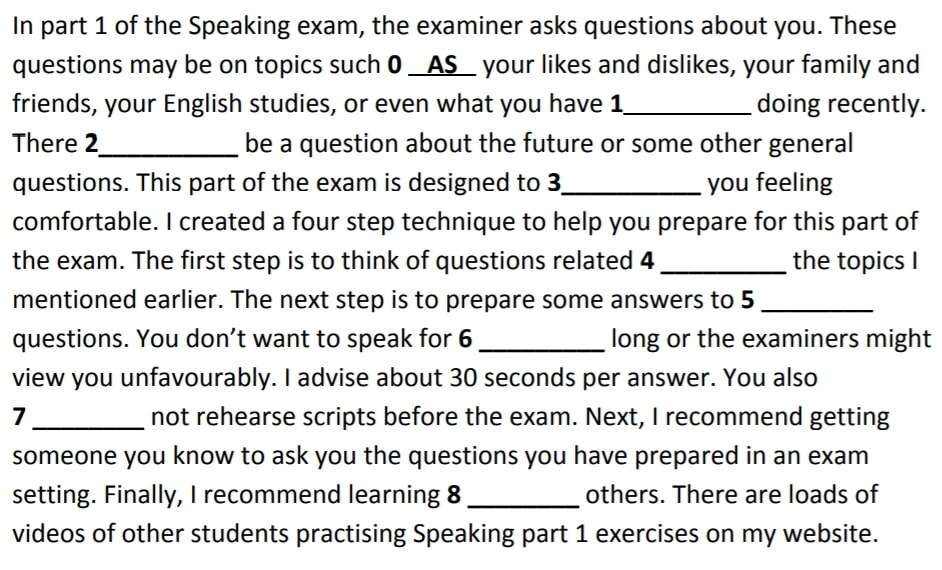 Answers
Here is a copy of the passage with the answers: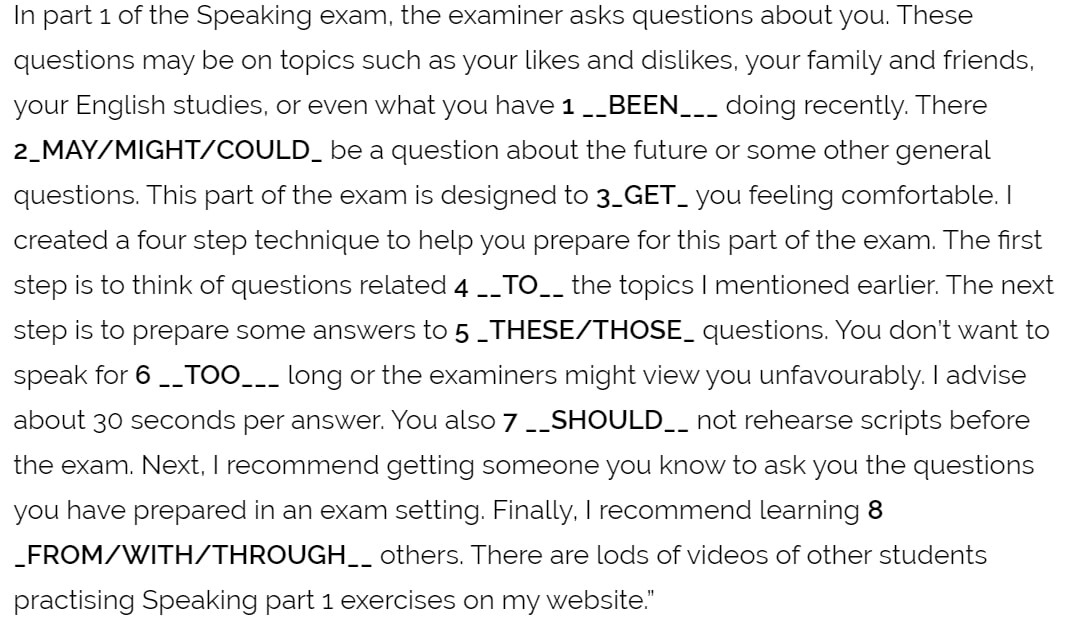 Do you know why the answers above are correct? If not, I suggest signing up for membership and then the picture you can see below will turn into a video where I explain all the answers in more detail!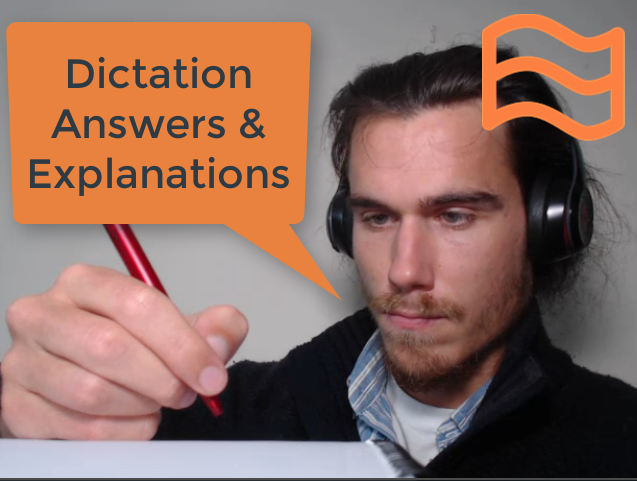 CAE Use of English Part 2 Homework
Here is another Use of English part 2 exercise. Think of a word to fill the gaps in the passage below: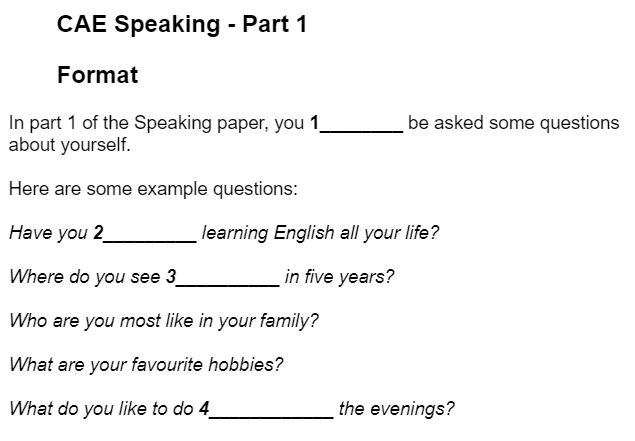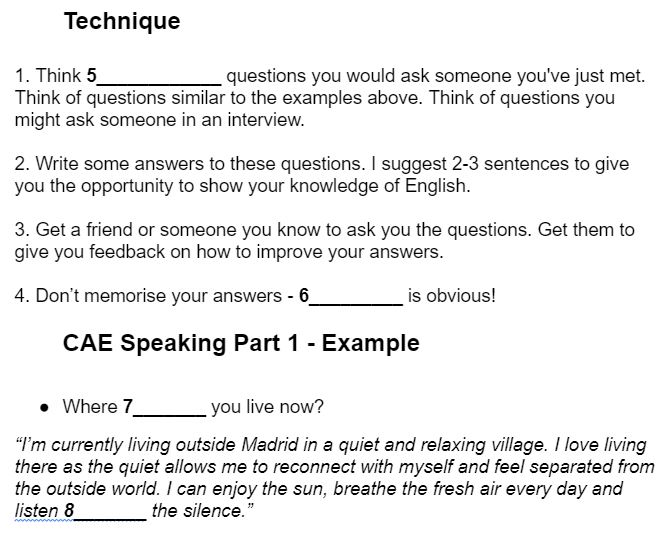 Answers
1. WILL
2. BEEN
3. YOURSELF
4. IN/DURING
5. OF
6. IT
7. DO
8. TO
Did you enjoy this page?