FCE Writing Format
It's really important to learn the format of the FCE writing test. In fact, you should learn the format for every FCE exam paper.
The FCE Writing test consists of 2 parts. You get equal marks for each part. The Writing test lasts 80 minutes in total, therefore I recommend spending 40 minutes on each part.
FCE Writing Tip: this tip is for higher-level members only.
To access this tip and more, register/upgrade here >>
The video below explains more about the FCE Writing exam format:
FCE Writing Format Summary
This summary is only available for higher-level FCE members.
Register/upgrade here and gain access now >>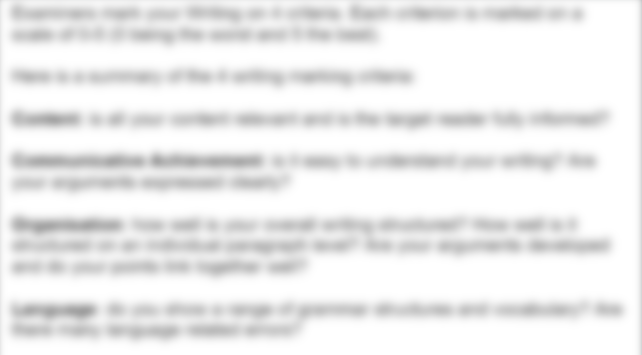 Register here to access the 'Next Page >>' link below...
Next Page >>